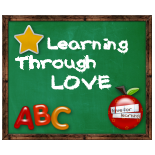 Letter Learning & Activities
This week we learned the letter Rr. This was another letter that Treyton was already acquainted with, because he already knows to write his name, but this week we focused on the lower case letter which Treyton was not used to writing or seeing. He adjusted very well. The /r/ sound is not an easy one for Treyton to say, he usually pronounces it /w/. I tried to work with him a little bit on it, but it wasn't something he was very interested in doing. I didn't want to turn him off completely to trying so I backed off on working with pronunciation.
This week finished up book a in the
Get Ready for the Code
Series, next week we start book b (this was VERY exciting too me, I love finishing old books and starting new ones, Treyton was only so-so about it but that's okay I'm excited enough for the two of us!)
Of course, we continued to do our letter book pages that we printed off from
Homeschool Creations
We did a little bit of review and handwriting practice in our
handwriting without tears
book which Treyton was very excited about we worked on the big K and R. Treyton was a little confused with how similar the big K and little k were but we wrote a few extra ones next to one another in his handwriting notebook - that seemed to help him alot.
Fun Letter Activities & Crafts
Runaway Bunny Lapbook
I found the Runaway Lapbook by
Jolanthe
on her site and then followed it over to
Homeschool Share.

Here is a picture of our finished project and Treyton playing with some of the pieces.
Rock Painting
We went outside and gathered some rocks from the side of the house, then Treyton painted them.
Rainbow Crayons
This was Treyton's favorite activity of the weeks (and dad's too).
We took some of our old crayons, removed the paper (which was the hardest part of the craft by the way) and then broke them in little pieces.
Next, we divided our colors into 6 muffin tin sections
We then preheated the oven to 275 degrees and put them in for 10 minutes. (I had to reput them in for about 3 minutes because a few of Treyton's crayon's were pretty big and hadn't melted yet)
After we took them out we let them cool and harden back up.
Soon enough we were able to take them out and color away!!
Rainbow Shape Book
We found this idea over at
Delightful Learning
and I can tell you for sure we will be doing more projects like this in the future... I LOVED IT!!
Michelle actually has a video up that illustrates how to do this book and books like it --- so helpful!
Bible
Our Bible Story was Noah's Ark (to go along with the rainbow theme) after we read the Bible Story we did a Rainbow Ark Picture - we drew on a rainbow and put on stickers of animals.
We also played an animal memory card game.
We kept it pretty simple because this is a Bible Story that we've done many times before.
Math
For Math this week we made a number chart 1-20 - I forgot to take a picture but I will try to get one on here soon. Treyton can count up to 20 but struggles with 13-16 because he can't say them well.
Also for math this week Treyton played with our rice box which I made several months ago. He practices lot of things like measuring, pouring, sizes, etc. Of course I tied in the obvious "R" correlation, which Treyton informed me (politely) that he already knew. :~)
Books We Used this Week