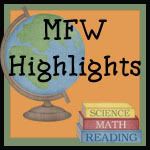 We learned about New Amsterdam this week (now known as New York). The pilgrims that originally established New Amsterdam were from Holland.
The New Americans (Colonial Times)
Projects about Colonial Life (ch. 3)
The Courage of Sarah Noble
American Pioneers and Patriots
A Lion to Guard Us
Kids in Colonial Times
…. If You Lived in Colonial Times
Colonial America: An Interactive History Adventure
The Rough Face Girl

More of an Indian story than colonial times
Extra Read-Alouds this Week:
How Do You Hug a Porcupine?
Who is God?
Sunflower Sword
Moses and the Burning Bush
Everyday Graces (Excerpt from Robinson Crusoe)
A Storm Called Katrina
Over the Rainbow
First the Egg
Activities:
Make a Windmill
We talked about how many people started coming over to the new world from different places (France, Holland, England, Spain) and that they established different towns to live in. The people of Holland came over and established New Amsterdam.
In Holland they have lots of windmills, they built one here in New Amsterdam, too.
For one of our activities this week, we colored and put together a paper windmill.
Make a Hornbook
While reading "…. If You lived in Colonial Times" we learned about school in colonial times and how students didn't have a lot of books and paper, they instead used hornbooks.
So we made our own hornbook with cardboard and plastic covering.
Make Butter
This was the coolest activity. After talking about how the pilgrims had to make most of the things they needed, we talked about how they made their own butter from the cream from the cow's they brought over from Holland.
We took a quart size jar and poured in a half-pint of whipping cream. We then took turns shaking it for 15 minutes or so.    
As the whipping cream thickened, I wasn't sure how much longer we could shake the jar, but then all of a sudden the buttermilk just separated and we had butter!
Map Study
I printed off a map which we color coded.
Orange for Spain
Green for Holland
Blue for France
Purple for England
We colored the countries and then marked where they established their town in America.  
This was a good activity for Treyton. He has very good map skills, and is able to visually picture things, which helps him remember.
Nature Journaling    
We attended a nature journaling class through our homeschool group. It was really great learning different drawing techniques, and how to draw nature different ways. I think the kids and I do pretty good doing nature study but I don't really know how to teach them how to draw, it's nice to have support to teach them these things that aren't my strong suit.
It was a fun week of school, and we learned a lot. We didn't do any lap journal pages this week. I think next week I will have him narrate to me about what he's learned about the pilgrims, but other than that, we will only be adding in maps to our American History Binder.
Can't wait until next week… more pilgrims, this time in Michigan!!