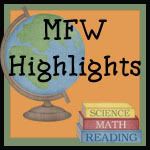 This week we finished up Squanto: Friend of the Pilgrims by Clyde Robert Bulla, and yes, I cried. A lot. While both of my children sat starting at me until Treyton drew up the courage to ask "Why are you sad about the story, mom?" To which I replied "Why aren't you?!"
Read-Alouds:
Activities
Oiled Paper Window
This week in our reading, we read about a fictional story of a pilgrim boy who lived in Plymouth. We learned that they used oiled paper for their windows, because they didn't have glass like we do today.
We made our own oiled paper windows.
Next Treyton asked if he could shoot a bow and arrow at our oiled paper window, because in the story, the boy had accidently shot his arrow through a new window. 
After this, we placed the pilgrim piece on our timeline and pulled out our Mayflower Map from the  Interactive 3-D Maps: American History. This was a very helpful activity. Treyton has very strong spatial-reasoning, he just "gets" maps and time.
Having the ability to actually "touch" some of the map activities really helped for him to get it, even more. 
I can always tell it was a good activity when it's the first thing he pulls out to show dad when he gets home from work.
Journal Pages
I had Treyton narrate to me what he learned about the Pilgrims this week and then had him copy it on his journal pages.
He wrote:
The king told the pilgrims they had to worship at his church. Then they went to Holland. They didn't like it there. They took a boat and went to America.
I then had him draw the Mayflower at the top of his journal pages using these directions, that I copied from somewhere, but just can't remember where.
Bible
We focused on Jesus as Light, this week. For his birthday Treyton received a make your own, Jesus sun catcher which he did this week.
Health & Manners
We recently stumbled across the book Everyday Graces A Child's Book of Good Manners by Karen Santorum and have added it to our book basket in the morning.
I love it. It's a compilation of different stories (or parts of stories) and poems along with simple commentary teaching and encouraging good manners. The kids are enjoying the book, as I am I. They are the kind of stories that stick with you and make a lasting impressions. As usual, the literature aspect is right up our alley, but the life lessons it teaches are priceless. I highly recommend it.