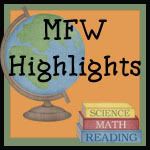 This week we continued to learn about the Pilgrims, this time focusing of the French Pilgrims who explored the Great Lakes, the Mississippi River and established Michigan.
Read Alouds:
Other Read-Alouds
Butterfly or Moth, How do you Know?
Katy and the Big Snow
An Egg is Quiet by Diane Aston
Geography
Most of our studies this week were geographical.
We did several mapping activities this week, between our FIAR unit (Katy and the Big Snow) and our MFW studies, Treyton made his own imaginary city map, we drew a map of our own neighborhood, drew the rivers and a few cities in Wisconsin and labeled the Great Lakes.    
One fun thing Treyton learned this week is the meaning of the word 'portage'. Portage, Wisconsin is where Mommer and Papa live, so Treyton is very familiar with the term. We drew the rivers on a map of Wisconsin to show why Portage is named exactly that. He didn't really understand what I was telling him, about portaging the canoes between the rivers until he saw it for himself on the map. It was fun to see such a connection occur in his mind (hopefully it will stick) :)
Science
We started using Pandia Press' REAL Life Science this week. We are learning about the Human Body, this week we talked about the difference between living and non-living things, and how to tell the difference.    
On Day 1 we looked at 4 different objects and made a checklist of the 8 different characteristics of living things. We started our science journal, which Treyton created a beautiful cover for.
On Day 2 we went outside and did a plot study, identifying both living and non-living things within the plot.
I am loving, loving, loving this science. It's hands-on, to the point and written at Treyton's level. It's a 2-day a week program, with hands-on labs. 
Next week we will be learning about Benjamin Franklin, I have big plans, we'll see how far we get :)