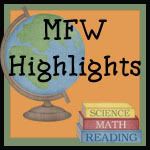 Read Alouds:
Other Read-Alouds:
13 Colonies
I had Treyton color a map of the 13 colonies. It took us two tries, as I didn't realize Maine was a part of Massachusetts.
Poor Richard's Almanac
We made our own version of Poor Richard's Almanac to include with our lap journal pages.
Lapjournal
We found our other lapjournal pieces here.
Treyton put his lapjournal pieces together as we read through our Benjamin Franklin books throughout the week.
He picked pink for the pages this time, for Lexie he said.
Treyton's Narration
I asked Treyton to narrate what he learned this week, he gave me a full page!! He was mostly interested on Benjamin Franklin's young life, which didn't surprise me.
"Benjamin Franklin was a boy. He wanted to be in school, he was good at reading and writing. He wasn't good at math. His dad wanted him to work with him making candles. Benjamin Franklin hated the smell of candles. His dad sent him to work with his brother, he learned to print. He had to do all the work – he had to sweep and clean. When he was cleaning his brothers were making papers and printing.

He asked his brother to give him his money, so he could eat his own food when everyone else went out to eat – this way he could write and read while everyone else was eating. He knew his brother would laugh at him, so he kept his writing a secret. When his brother found out, he was mad. Benjamin said he was going to leave. But his brother said "you better stay the 10 years" he had only stayed 5 years.

Then he left. He knew his mom and dad would be sad, but his brother would be mad. He went on a ship to New York. He didn't find any work there, the little town was too small, so he walked 100 miles to (where?) Philadelphia. He found work there. He went to his dad and said sorry and asked him to help him print on his own. He said "no".

Benjamin went to Philadelphia. Benjamin became a great printer, he made enough money to retire when he was around 40 years old. He wanted to learn about electricity. He had three kids, one died when he was 4.

Franklin made the first library, the first hospital, the first fire station and post office.

When Franklin was older, he went to France to help America get money to fight England. He was there 10 years. He helped to write the Declaration of Independence.

Benjamin Franklin was nice. He was smart, and funny. He did a lot for America."
I really enjoyed learning about Benjamin Franklin this week. I know I learned more than Treyton, and I loved it!! I had no idea all of the things Franklin helped to start for our country (the first library, hospital, fire department, etc.) and I knew nothing of his childhood, honestly I didn't know much more about Franklin than the fact that he helped write the Declaration of Independence.
Bible
We do our Bible together as a family in the morning before Daddy goes to work. We are focusing on simple theology right now as we go through John MacArthur's A Faith to Grow On. We read one question and answer a day, and have Treyton look up the scripture verses in his Bible and read them.
I think that as soon as you can, you should have your children in the word themselves, learning how to find and read verses and scriptures for the themselves.
Alexa is also a part of this, and while she can't read the books of the Bible she does have most of the New Testament books memorized, thanks to Treyton's memory work through AWANA.
It does make for a longer family devotional, but I strongly believe that it's a sacrifice worth making.
Reading
Treyton is continuing to read level 1 and level 2 readers, I'm proud of all of his work. Treyton enjoys reading to both Tim and I.
Extra Activities
He insisted I take a picture of his church. :)
Next week is George Washington… can't wait to see what I learn about him!!